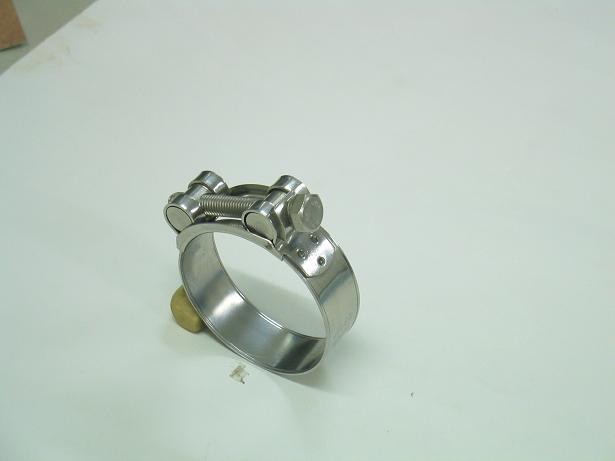 What is the hose clamp?
Hose clamp is small, the value is very small, but the hose clamps effect is huge.
American-style hose clamps, also known as the band. American stainless steel hose clamps: divided into small American hose clamps and big american-style hose clamps, hose clamps bandwidth of 8, 12.7mm respectively. Through hole process, hose clamps applicability is wide and torsional and pressure, hose clamps torque equilibrium, lock, closely, the adjusting range is big, that applies to more than 30 mm soft hard tube connecting fastener, pleasing appearance after assembly. Features: worm friction force is small, be applicable to the upscale models of senior high school or anti-corrosion materials parts connection.
Hose clamps (hose clamp) is widely used in automobiles, tractors, forklifts, locomotives, Marine, mining, petroleum, chemical, pharmaceutical, agriculture, etc all kinds of water, oil, gas, dust, etc., is an ideal connection fasteners.
The classification of the hose clamps
Hose clamps is mainly divided into three kinds of British, American, German type, another bundle oubiao hose clamps, and other derivatives.
British hose clamps: material for iron, galvanized surface, commonly known as galvanized iron, torsion moderate price wide application range
German type hose clamps: material for galvanized iron on the surface of the buckle from the stamping forming large torsion moderate price is restricted by high production cost higher market penetration.
American-style hose clamps: divided into galvanized iron and stainless steel two kinds of main difference buckled from the punch shape (that is, through eye button) on the market for stainless steel material is given priority to, mainly used in auto parts and other high-end market price is higher than the other two